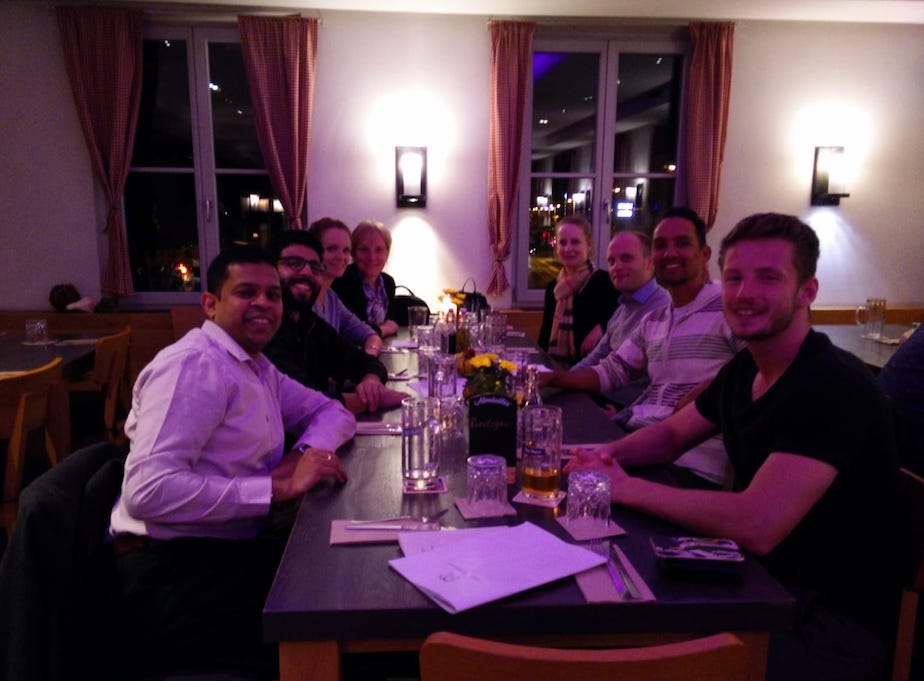 It was a superb meeting last night, the first one for the month. Why? Well besides "superb" the word of the day:

 The inimitable Morag Mathieson, our esteemed International Director, was kind enough to fill in as the Toastmaster of the evening.
We got to hear Jennifer Bily's second speech, titled: "The Power of Thoughts".
We got to hear Club President Hiram's "Butts, Butts, Butts" speech again; and
We had a second very special guest visiting us – long time member Illias.
What more could you ask for? Not much. But, after the meeting ended — as always — a number of us headed over to the usual watering hole, the Marientorzwinger, for what turned out to be a very fun meetup.
So, by all accounts, it was a superb meeting! I hope you'll join us for our next club meeting, in two weeks, on Monday the 15th of October.