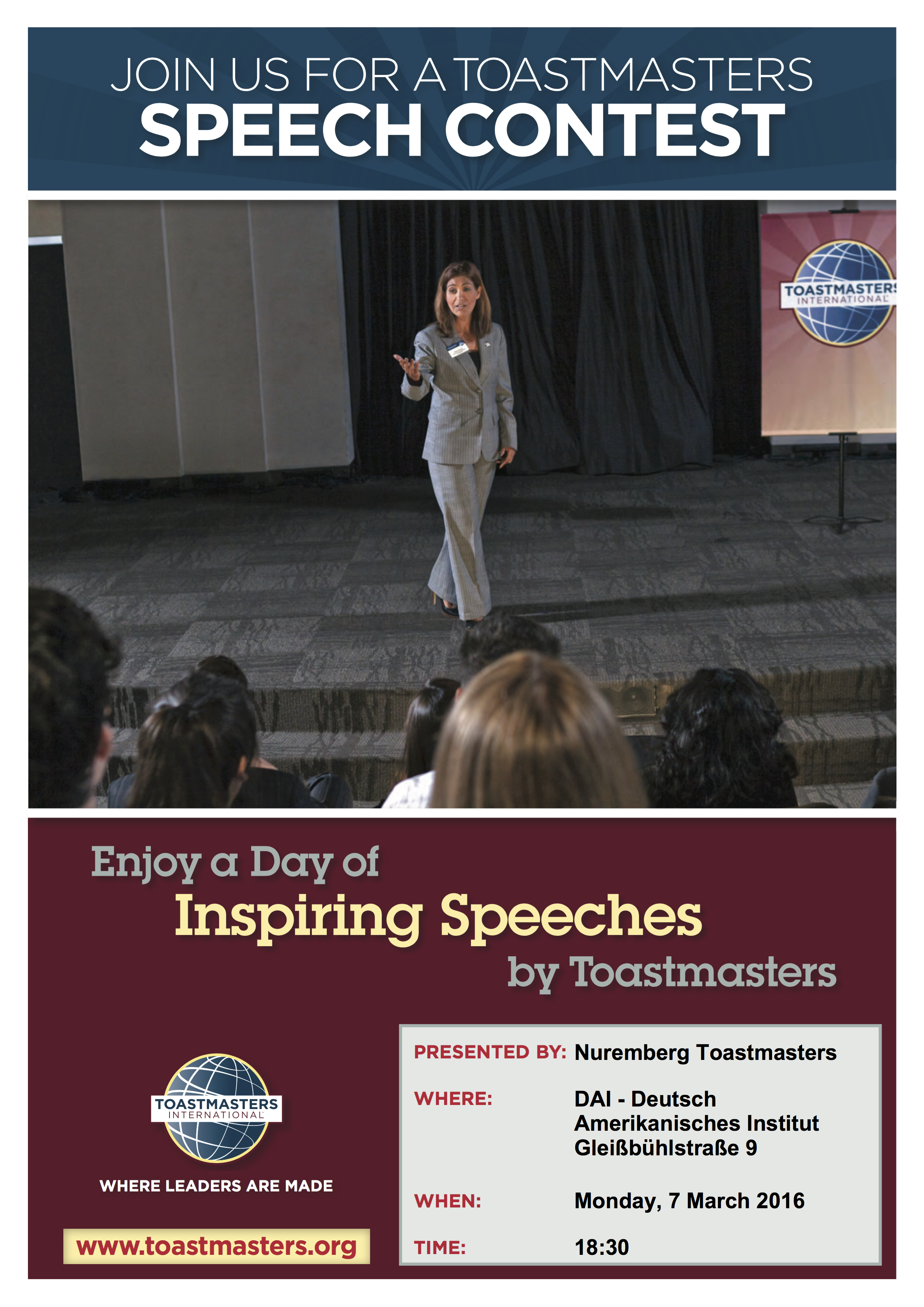 It's Spring Contest time at Nuremberg Toastmasters and we have some great speakers who are going to battle it out in an International Speech Contest as well as an Evaluation Contest.
Our contest takes place on Monday, 7 March 2016 at our usual meeting venue:
Deutsch Amerikanisches Institut (DAI)
Gleißbühlstraße 9
90402 Nuremberg
Contestants, please arrive at 18:30, guests please arrive no later than 18:45, contest starts at 19:00.
If you would like to join us for a fun filled night please send a short email letting us know to our Vice President Membership (Alexander Theile) at nuremberg.toastmasters@googlemail.com
Come along and experience Toastmasters!
We look forward to your visit.