Continue your journey of personal and professional development through Pathways, Toastmasters' education program! As the foundation of your Toastmasters experience, Pathways is designed to help you build the skills you need to communicate and lead. You have 11 paths to choose from, developing skills in Speaking, Leadership, Management, Interpersonal Communication and Confidence.
Check out the Welcome to Pathways information on the Toastmasters International homepage for more information.
An overview of the new learning program
Details on each of the 11 Learning Paths
Access to the first project in Pathways – the "Ice Breaker"
Choosing a Path
At some point, perhaps along with your Mentor, you'll want to select the Path you would like to follow.  The following process is suggested:
Take the official Pathways Assessment (Choose your Path) at www.toastmasters.org/start-pathways (member login required). The results will give you three (3) suggested Paths.
Review the description of the three (3) suggested Paths. You may also easily check out the descriptions of the other Paths by selecting 'Other Paths' below the three suggested ones.
Select the Path that is the best fit for you. Each member receives one Path as part of their membership.
NOTE: You may take this assessment as many times as you like! You do not have to select your Path right away.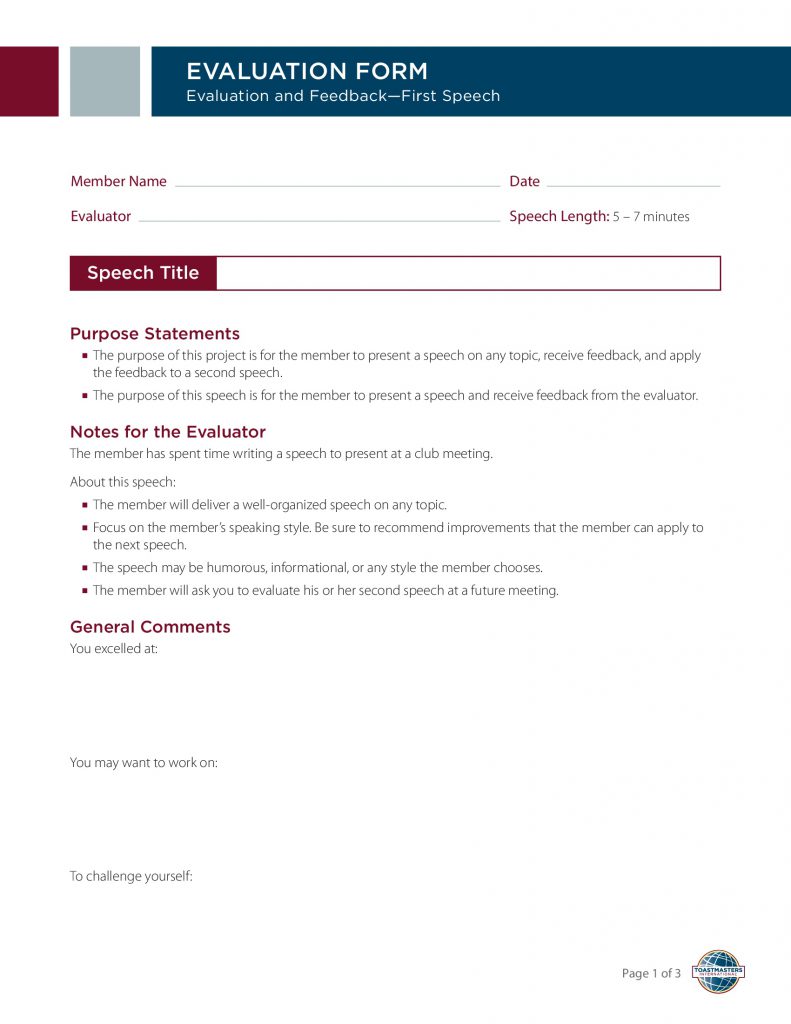 Evaluation Forms
Each speech project gets an oral and a written evaluation. Evaluation forms for all projects in Pathways can be downloaded from the Resource Library on the Toastmasters International website, as well as from Base Camp.
For members only: For further information, please don't hesitate to talk to the club's VP of Education or your Toastmasters Mentor. We'd be more than delighted to help you along your way.
Enjoy your journey!