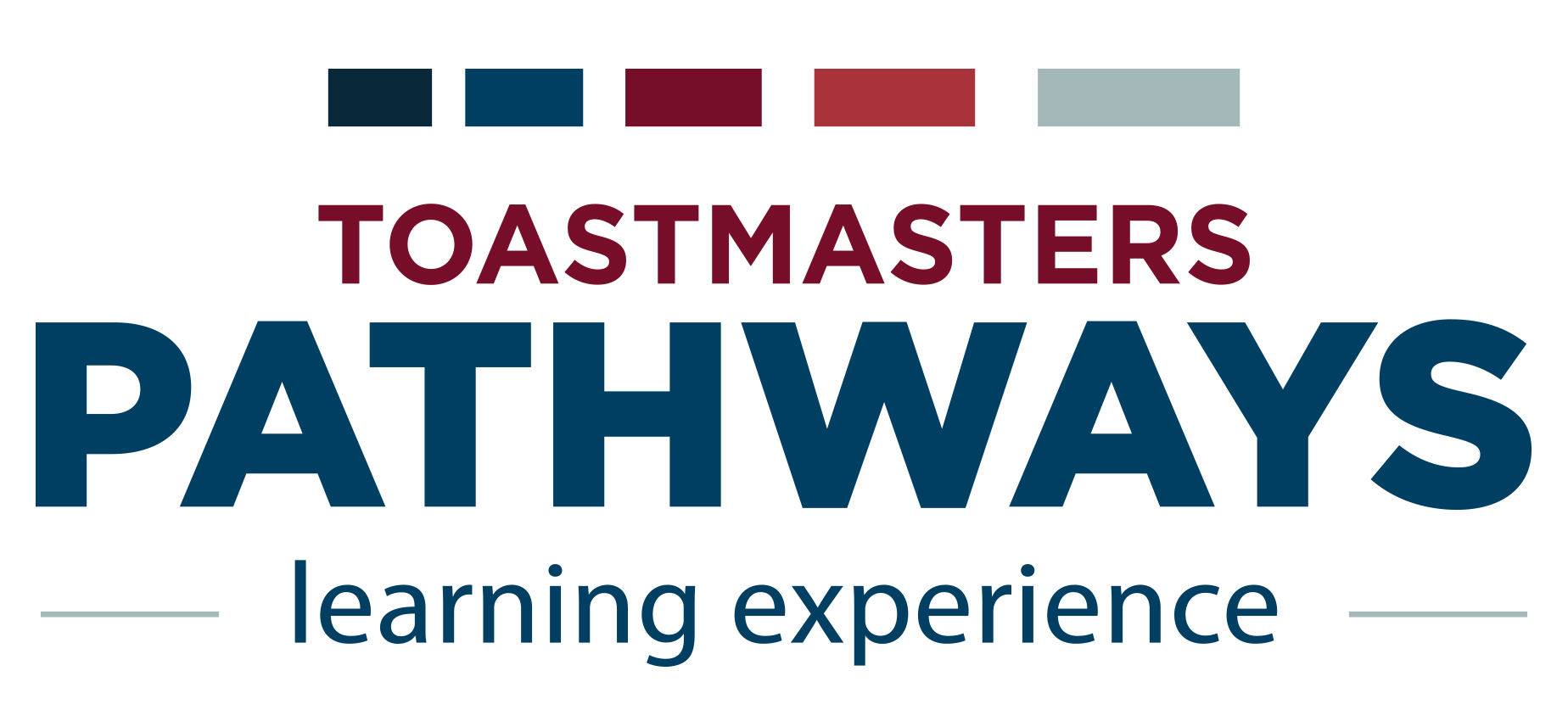 Continue your journey of personal and professional development through Pathways, Toastmasters' new education program! As the foundation of your Toastmasters experience, Pathways is designed to help you build the skills you need to communicate and lead. You have 10 paths to choose from, developing skills in Speaking, Leadership, Management, Interpersonal Communication and Confidence.
Check out the Welcome to Pathways information on the Toastmasters International homepage for:

An overview of the new learning program
The "Welcome to Pathways" video
Details on each of the 10 Learning Paths
Access to the first project in Pathways – the "Ice Breaker"
---
The Navigator
A very useful resource is The Navigator (pdf, 24 pages), your introduction to Toastmasters and Pathways. In it you will find information such as:
General meeting structure
Club Officer and Meeting roles
Getting started with Pathways
Evaluating speeches
---
---
Choosing a Path

One of the first things you'll need to do, perhaps along with your Mentor, is select the Path you would like to follow.  The following process might help:

Use the resources above to familiarize yourself with what is available in Pathways.  Pay particular attention to the required projects. The elective projects in each Path are almost identical; it's the required projects in Levels 3-5 that distinguish one Path from another.  Select the Path(s) that interest you based on their description and required projects.
Take the official Pathways Assessment: Log into your Toastmasters International account, select Pathways / Take the assessment from the menu. The results will give you three suggested Paths.
Compare the top paths from activity (1) with the results from activity (2) to make your decision.
Order your Path while logged into your Toastmasters International account. Each member receives one Path as part of their membership.

Do keep in mind that you are welcome to select any Path that you wish – the steps above are simply one way of analyzing your options.
---
Level 1 Project Resources

For quick access to resources which are also available on Base Camp


Project 1: Ice Breaker
Project 2: Evaluation and Feedback (requires two speeches + one speech evaluation)
Project 3: Researching and Presenting
For further information, please don't hesitate to talk to the club's VP of Education or your Toastmasters Mentor.  We'd be more than delighted to help you along your way.
Enjoy your journey!